Defense & Avionics
Custom Military Power
Power solutions for Defense & Avionics systems must comply with a wide range of challenging technical and logistical requirements to be installed and operated reliably in these demanding mission critical, land sea and air platforms. Our engineering and project management teams are experts in this area.
Download brochure
Our defense & avionics capabilities
Thousands of XP Power products have been deployed in operational duties globally. Our products are designed to meet harsh requirements and undergo extensive environmental testing, safety approvals, design verification testing (DVT) and HALT testing. Our engineering teams are located worldwide to be close to our customers, they use only approved component suppliers and components that meet our conservative design guidelines, ensuring reliability is designed in from the ground up.
Receive your FREE Defense Power Solutions Guides
All the latest products designed to meet defense and avionic specifications are now available from our defense & avionics brochure and product selector guide. The brochure & selector guide contain details of:
AC-DC & DC-DC power supplies & converters
Filters and surge protection modules
Configurable & Land Class A products
Rugged power supplies
Quick reference guide to MIL-STD & DEF-STAN
Download brochure
Military Power Supplies
Here are some of the requirements to be considered when selecting a power supply supplier.
Compliance to national standards: DEF-STAN 59-411, 61-5pt 6 issue 5 or 6, MIL-STD 1275, 704, 461 & 810.
Reliability by conservative component de-rating.
Full Design Verification Testing (DVT).
Long product life cycle and End Of Life (EOL) management.
Dedicated project management.
Wide input voltage range for common DC battery inputs.
EMC/EMI control and immunity to spikes, surges.
Rugged build standard.
Wide operating temperature range (typical -40°C to 70°C).
Convection or conduction-cooling.
Parallel and redundant operation.
Thermal, overvoltage, overcurrent protection.
Quick Reference
EMC Standards
MIL-STD 461F is commonly specified for conducted emissions and, in the UK, DEF STAN 59-41 and more recently DEF STAN 59-411 is required. The test requirements for these standards are quite unique using different Line Impedance Stabilization Networks and different measurement or detection techniques.
MIL-STD 461F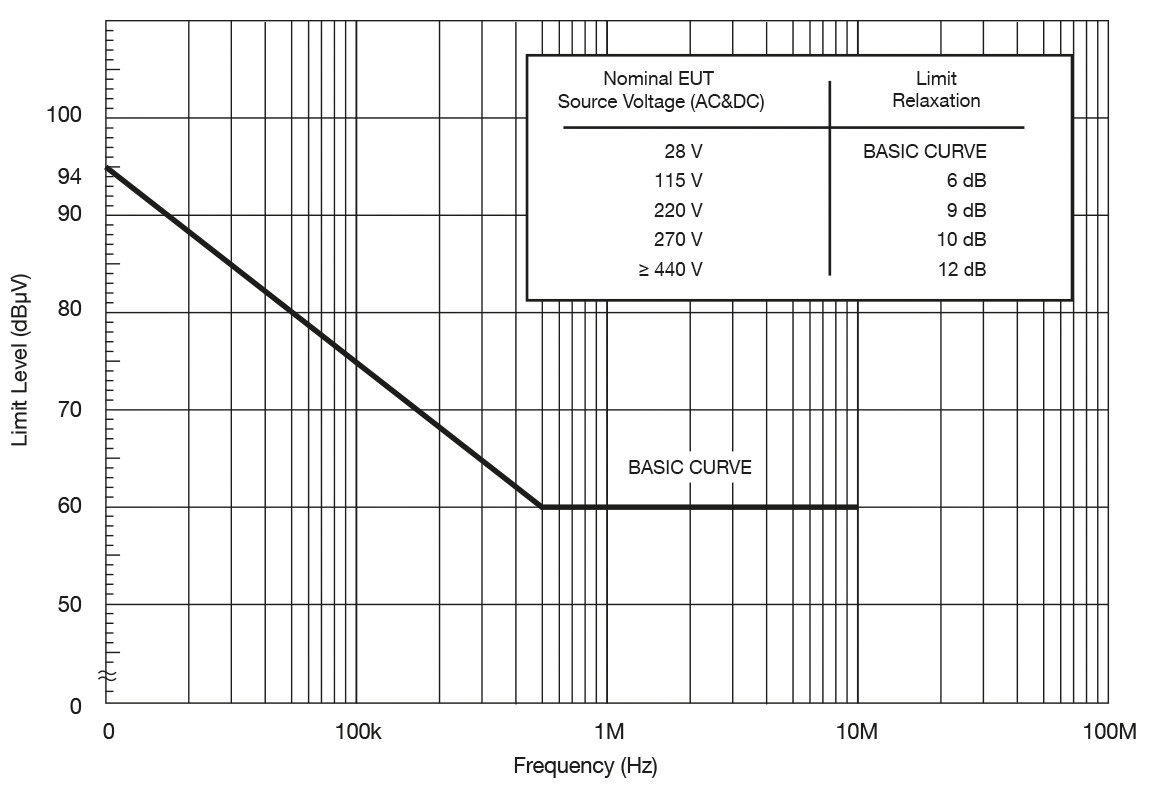 DEF STAN 59-41 & 59-411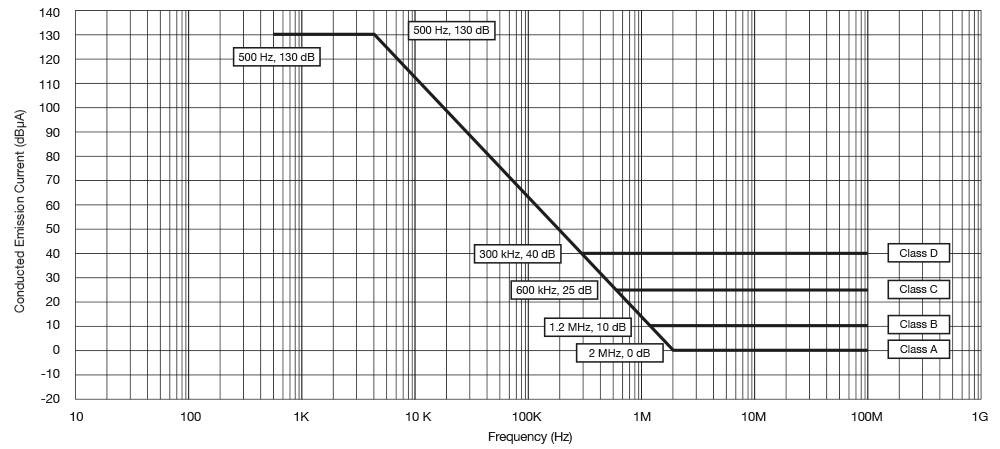 Input Conditions
The key elements for power supplies are the conducted immunity and conducted emissions standards. MIL-STD 1275, MIL-STD 704 & DEF STAN 61-5 are commonly used immunity standards. MIL-STD 1275 covers requirements for military vehicle applications, MIL-STD 704 covers military aircraft applications and DEF STAN 61-5 covers military vehicles, naval vessels and aircraft.
MIL-STD 1275-D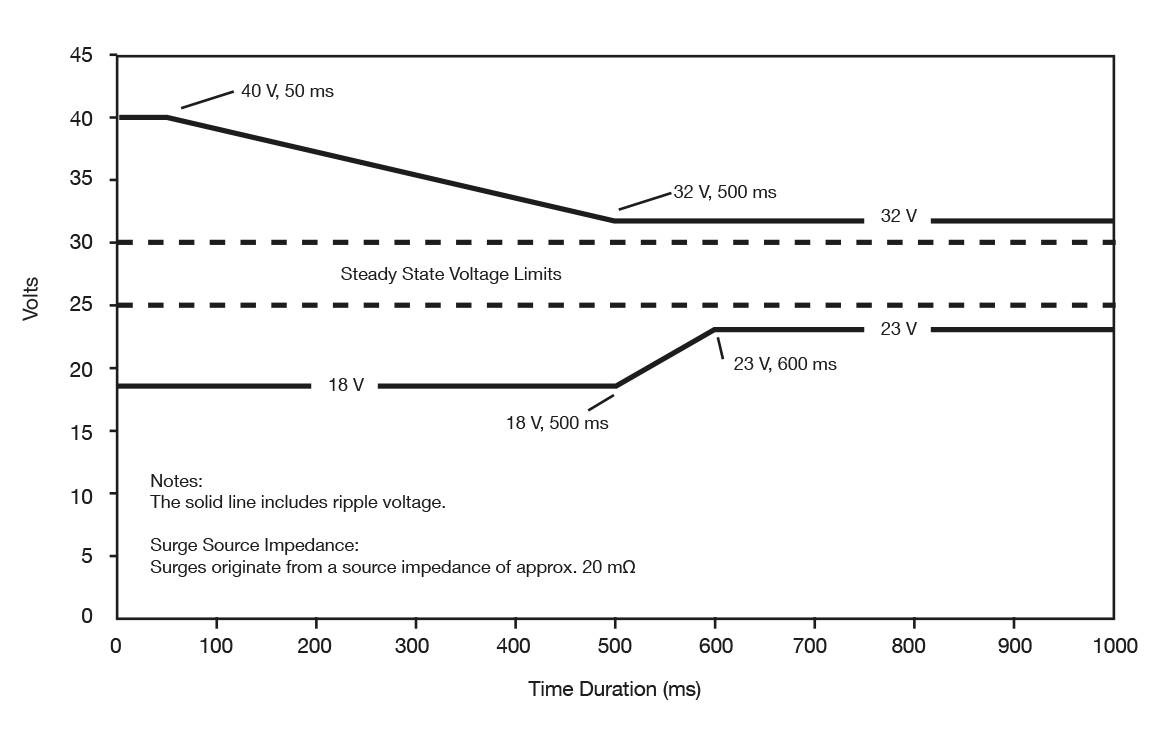 Envelope of surges in normal operating mode for 28 VDC systems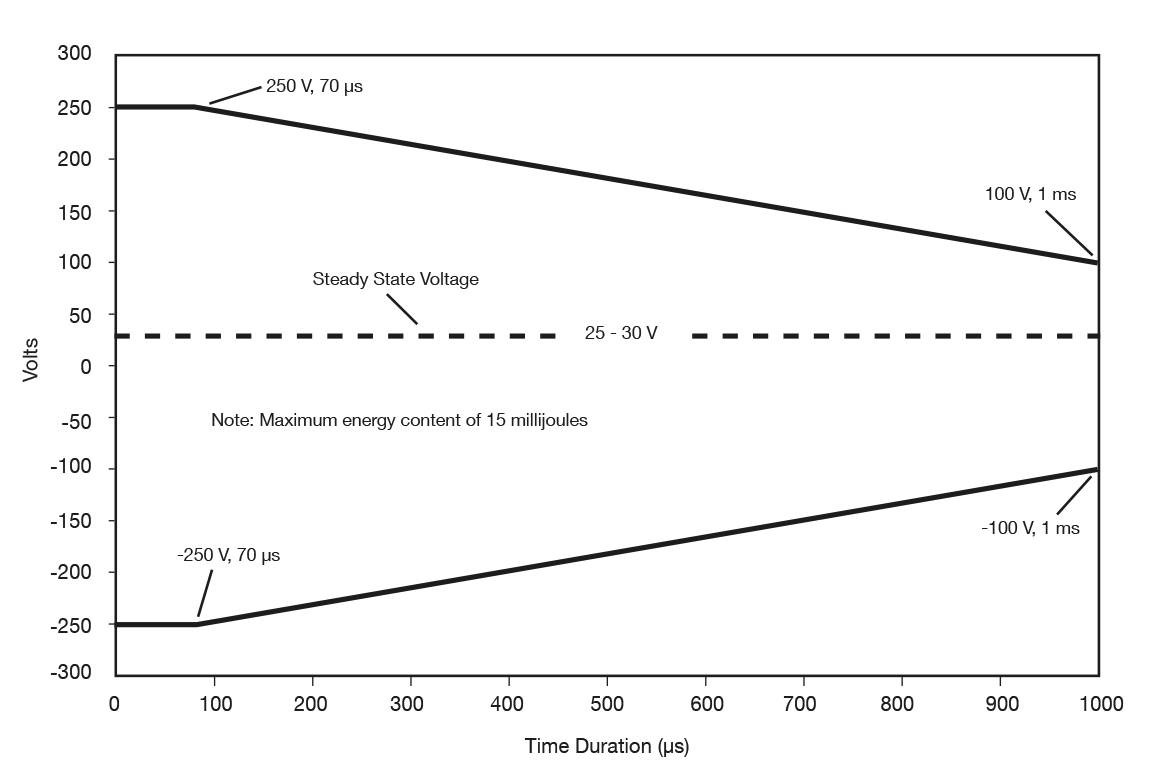 Envelope of spikes in normal operating mode for 28 VDC systems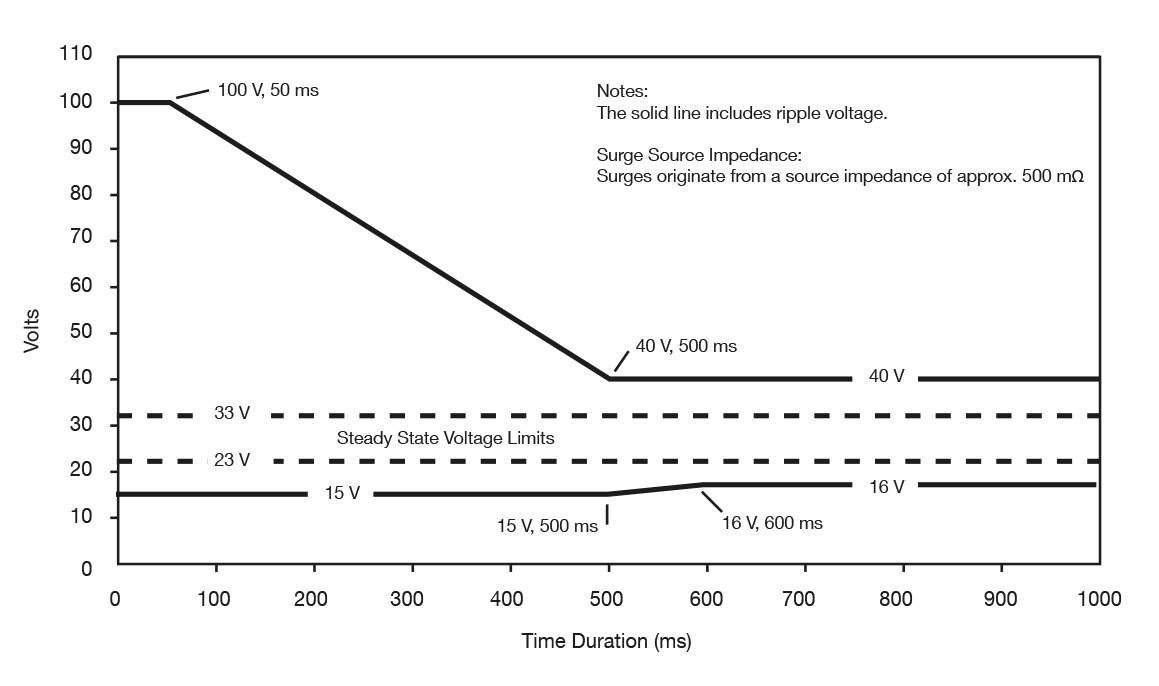 Envelope of surges in generator only mode for 28 VDC systems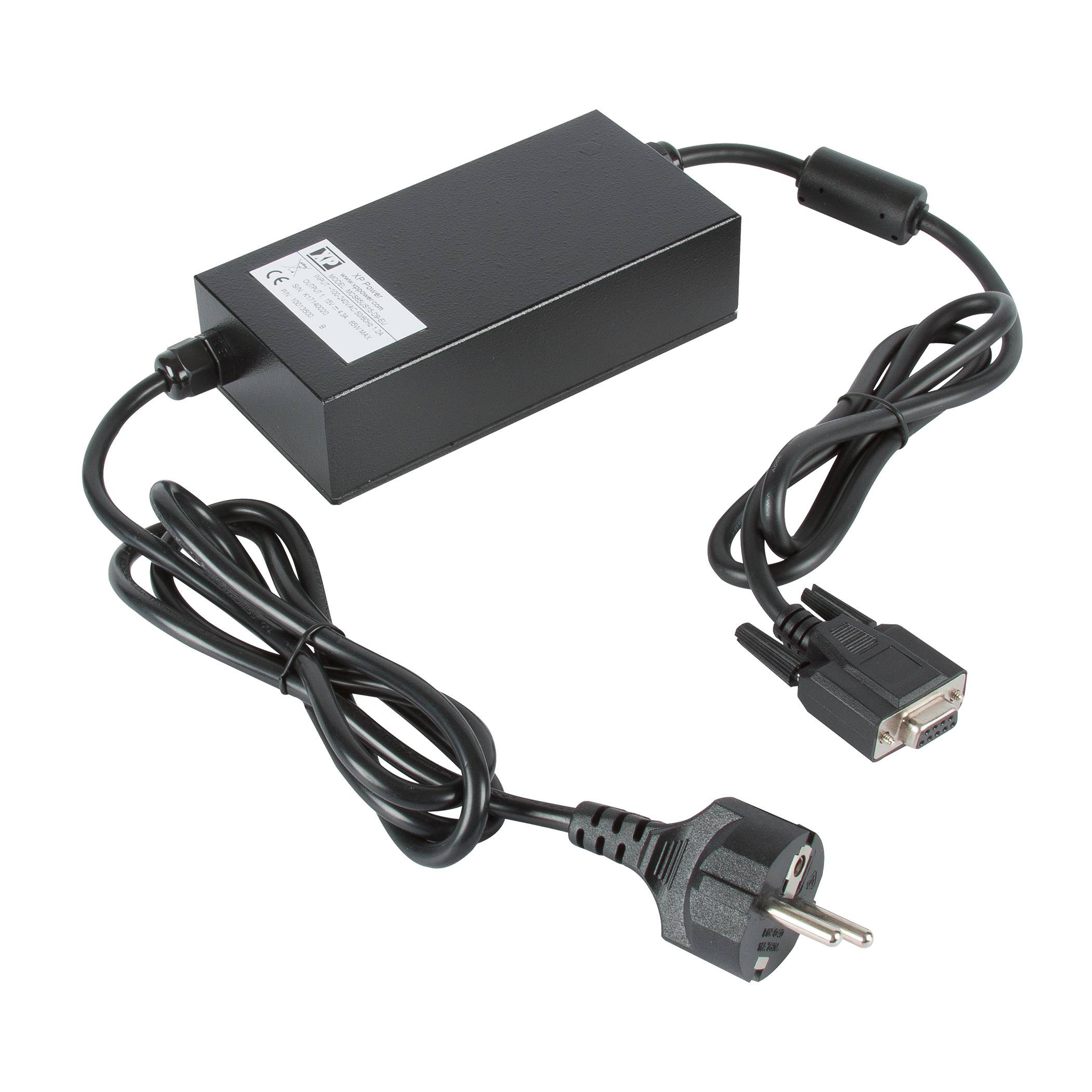 DEF STAN 61-5 pt 6 iss 6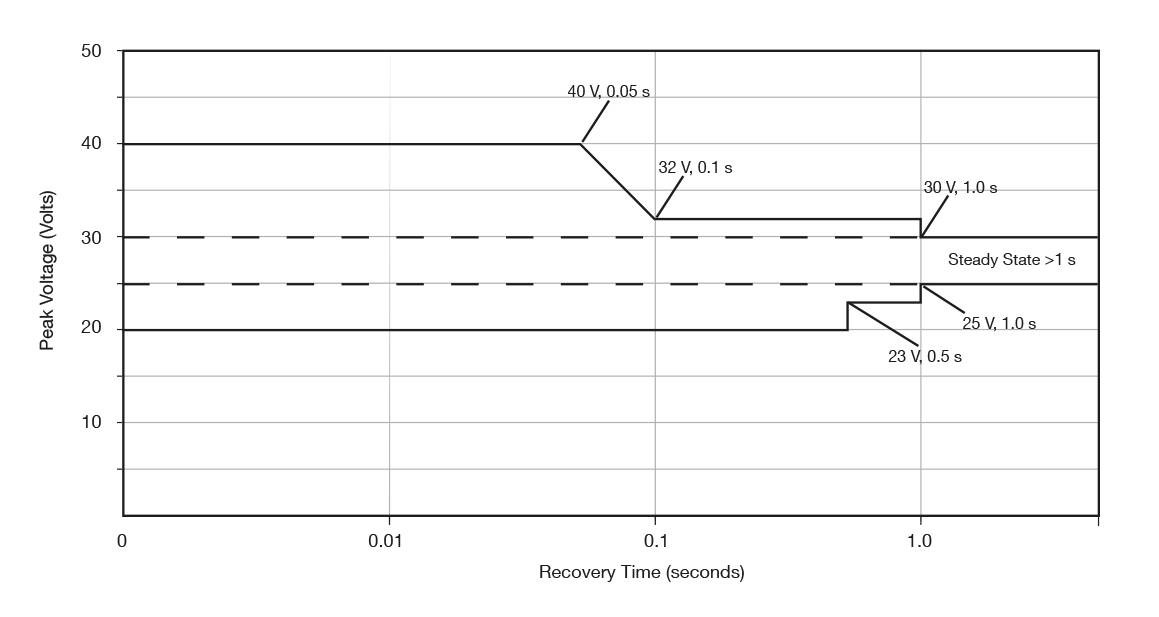 Envelope of spikes in normal operating mode for 28 VDC systems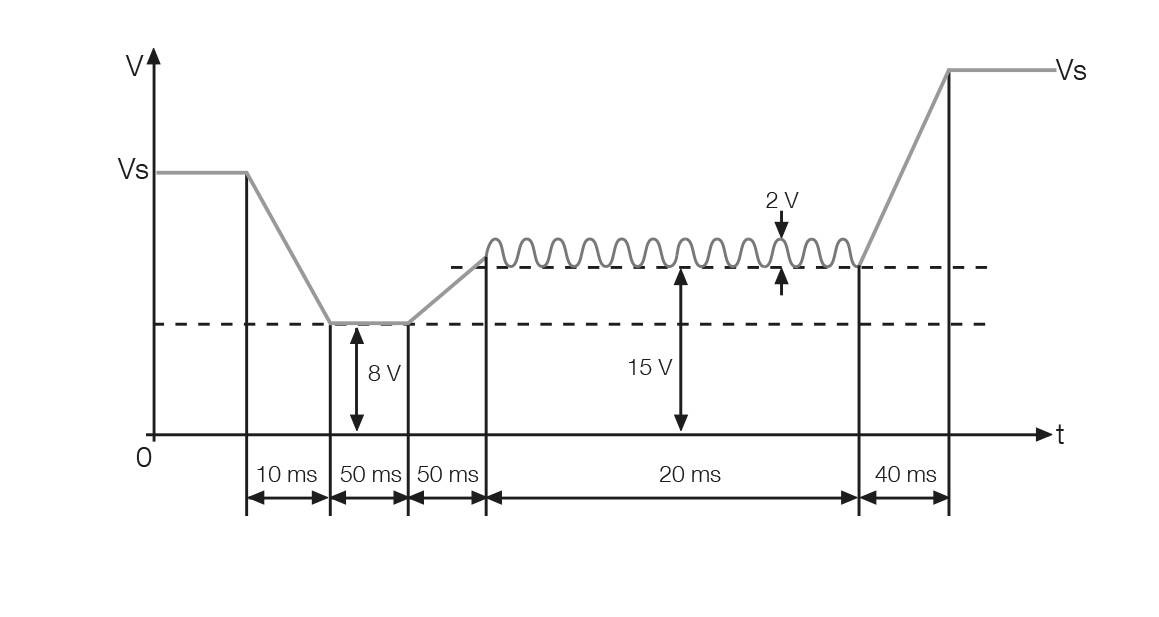 Typical Test Configuration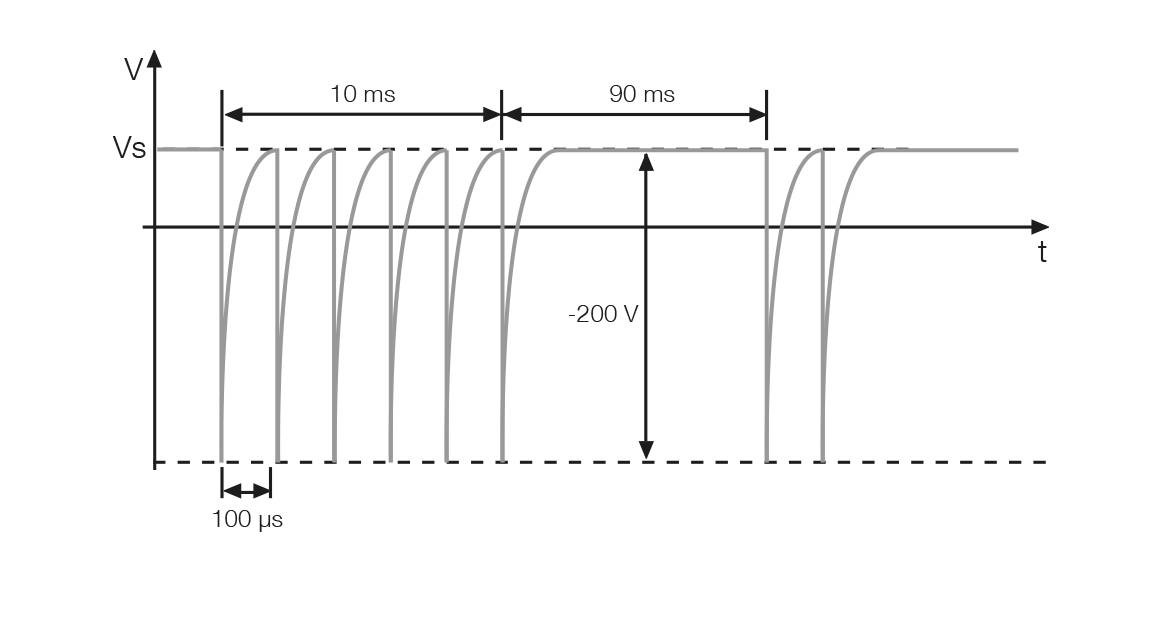 Negative Test Pulse - Pulse Train A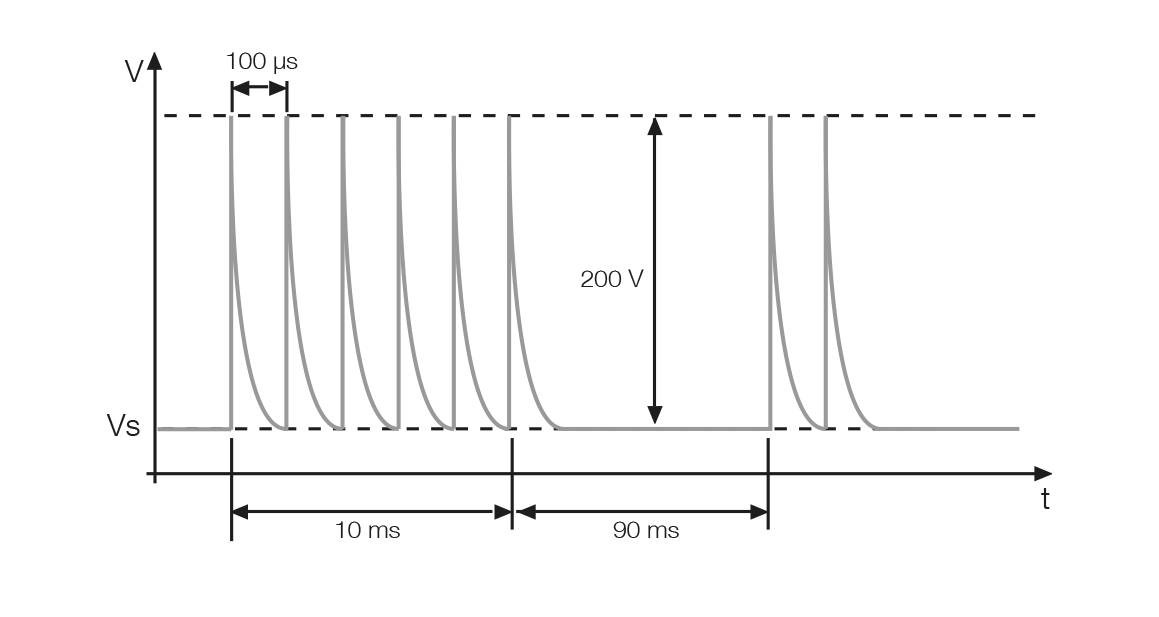 Positive Test Pulse - Pulse Train B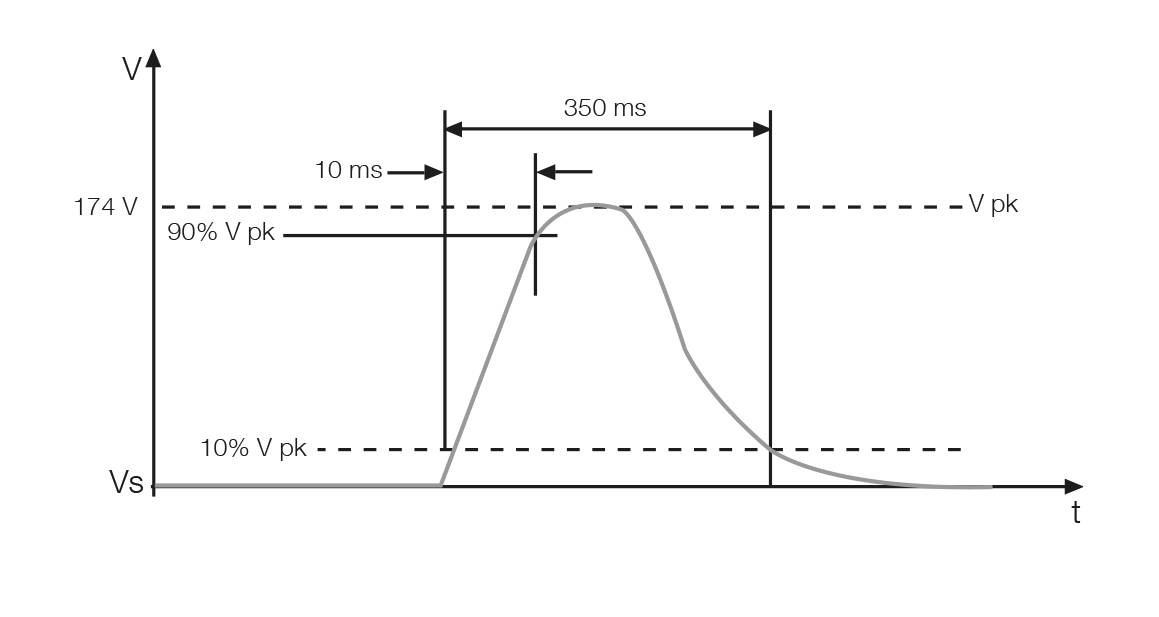 Surge (Load Dump)