Healthcare
Reliable power supplies when failure isn't an option
XP Power understands the challenges faced by medical device manufacturers due to legislation and market demands. Our products are designed to meet these challenges and provide cost-effective solutions for use in both the hospital and non-hospital environments. Understanding the requirements of our target customers has led to product features that are incorporated for a reason, such as class II approvals for home-care devices, highly efficient convection-cooled designs for low noise patient area devices and defibrillator-proof DC-DC converters for applied part applications.
Download brochure
Our medical capabilities
The mission critical nature of medical devices demands high quality, reliable and safe products. Our goal is to consistently deliver products that meet this criteria and to ensure that we meet this goal XP Power factories are certified to medical Quality Manufacturing System ISO13485 and all of our products are designed to rigorous standards as well as undergoing extensive testing. We use DFMEA (Design Failure Mode Effects Analysis), PFMEA (Process Failure Mode Effects Analysis) and ISO14971 (risk management for medical devices) to ensure out products are as reliable and safe as possible.
Your FREE medical brochure
The brochure features a quick reference information section, discussing the following:
Safety approvals
Emission and immunity specifications
Leakage currents and isolation
Separation requirements
Download brochure
Medical Industry Understanding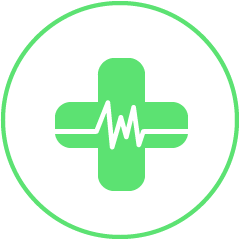 EMC Compliance
Our products undergo EMC testing to help us provide as much information as possible during design-in to ensure compliance with IEC60601-1-2. To aid compliance, EMC testing facilities within Europe and North America are available free of charge to customers.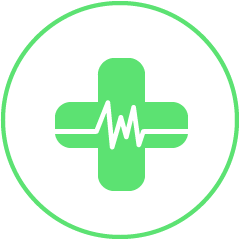 Laboratory Environment Compliance
For equipment used within laboratory environments, compliance with IEC60950 is normally sufficient, involving less stringent isolation and leakage current requirements.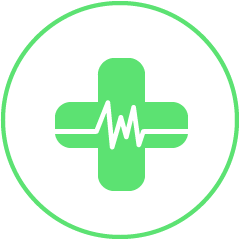 Isolation Barriers
The diagram below illustrates isolation for a typical medical device with an applied part. Two isolation barriers are required to ensure that the applied part is isolated from the ground and meets the patient leakage current limits during normal and single fault conditions. The primary isolation barrier for this type of equipment can be provided by an XP Power supply, while the secondary isolation barrier is provided by another system component or XP solution.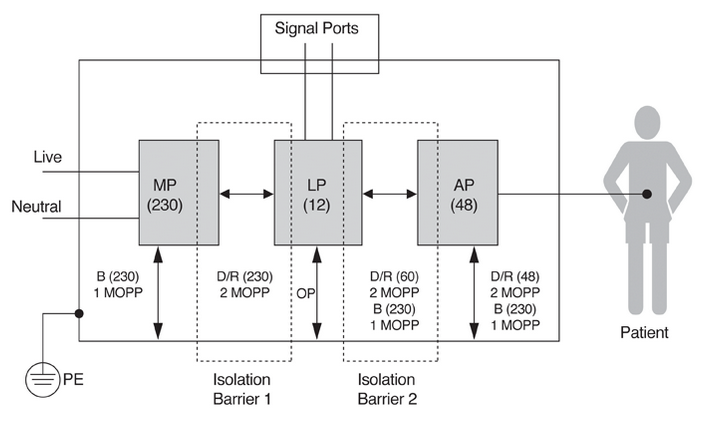 Quick Reference
Emission and Immunity Specifications
IEC55011/IEC55022 Limits for conducted and radiated emissions.
IEC61000-3-2 Limits for harmonic current emissions.
IEC61000-3-3 Limitation of voltage changes,voltage variations and flicker.
IEC61000-4-2 Electrostatic discharge immunity.
IEC61000-4-3 Radiated immunity.
IEC61000-4-4 Electrical fast transient immunity.
IEC61000-4-5 Electrical surge immunity.
IEC61000-4-6 Conducted disturbance immunity.
IEC61000-4-8 Immunity to power frequency magnetic field.
IEC61000-4-11 Immunity to voltage dips, short interruptions and variations on supply line.
Isolation and Seperation - IEC60601-1:2005

Insulation test voltages based on 250 VAC working voltage.
MOP = Means of Protection.
MOOP = Means of operator protection.
MOPP = Means of patient protection.
Safety Approvals
The latest version of 60601-1 is the 3rd edition which was first published in December 2005. the standard has been adopted in the major countries/regions of the world and published as the following versions:
EU: EN60601-1:2006/A1:2013/A12:2014
USA: ANSI/AAMI ES60601-1: A1:2012, C1:2009/(R)2012 and A2:2010/(R)2012
Canada: CSA CAN/CSA-C22.2 No. 60601-1:14
Leakage Currents
Earth leakage = Current flowing in the earth conductor.
Enclosure leakage = Current flowing to earth via the patient from the enclosure.
Patient leakage = Current flowing to earth via the patient from an applied part.
Patient auxiliary = Current flowing between two applied parts.

NC = Normal Conditions SFC = Single Fault conditions.
*Patient care equipment maximum earth and enclosure leakage current for the US is 300 μA
Figures quoted are for portable equipment.
Applied Parts
The applied part is defined as the part of a medical device which, in order for the medical device to perform its function, deliberately comes into direct contact with a patient. This also applies to parts which are likely to come into contact with the patient.
Applied parts are classified in the 60601-1 suite of standards according to the type of patient contact and the type or nature of the medical device and each classification has different requirements for protection against electric shock.
Classifications are as follows, in order of the least to the most stringent:
Type B (Body)
Type B classification is given to applied parts with are generally not conductive and may be connected to Earth.
Type BF (Body Floating)
Type BF classification is given to applied parts which are electrically connected to the patient and must be floating and separated from Earth. This classification does not include applied parts which are in direct contact to the heart.
Type CF (Cardiac Floating)
Type CF classification is given to applied parts suitable for direct cardiac connection (connection to the heart of the patient). These parts must be floating and separated from Earth.
Power supplies for BF & CF applications
Medical power supplies for type BF & CF medical devices are designed to provide additional isolation from the secondary output to Earth normally rated at 1 x MOPP at the AC line voltage. Additionally, these power supplies must limit the earth leakage current, enclosure leakage current and particularly the patient leakage current as defined in the table above.
XP Power provides an array of products suitable for BF & CF applications including both AC-DC power supplies and DC-DC converters which can be used Individually or in combination to comply with both the isolation and leakage current requirements in both class I (with protective earth) & class II (without protective earth) patient connected medical devices.