Railway Power Supplies
Power solutions for railway and transportation systems have to meet a range of technical specifications and logistic requirements in order to be installed and operated reliably on rolling stock, trackside infrastructure and other mobile platforms. Our engineering and project management teams are experts in this area.
Download brochure
Our Railway Capabilities
Thousands of XP Power products have been installed on rolling stock and trackside equipment globally. Applications include signalling, crossing control, in-cabin radio and displays. Our products are designed to meet harsh requirements and undergo extensive environmental testing, safety approvals, design verification testing (DVT) and HALT testing. Our engineering teams are located worldwide to be close to our customers, they use only approved component suppliers and components that meet our conservative design guidelines, ensuring reliability is designed in from the ground up.
Receive your FREE railway brochure
The brochure features a quick reference information section, discussing the following:
Safety approvals
Emission and immunity specifications
Leakage currents and isolation
Separation requirements
Download brochure
RAILWAY POWER SOLUTIONS
Here are some of the requirements that need to be considered when selecting a power supply supplier:
Compliance to harmonized standards: EN50121, EN50124, EN50125, EN50155 & EN50163 and national standards: RIA, NFA01-510. VDE, ST and others
Reliability by conservative component de-rating
Full Design Verification Testing (DVT)
Long product life cycle and End Of Life (EOL) management.
Dedicated project management
Wide input voltages for common DC battery input voltages used worldwide
EMC/EMI control and immunity to spikes, surges
Rugged build standard
Wide operating temperature range (typical -40°C to 70°C)
Convection or conduction-cooling
Parallel and redundant operation
Thermal, overvoltage, overcurrent protection
RoHS compliance
ISO9001 quality management system
Engineered Solutions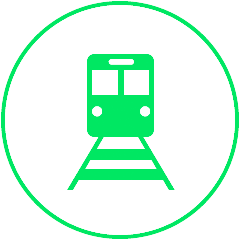 Mechanical & Electrical Design
3D-model, photo-rendering, animation
Thermal, stress and mass simulation
Environmentally sealed units
Filter design for specific noise and ripple standards
I2C interface requirements for power supply health and control
Blind-mate, hot-swap experts
Embedded micro-processor based design
Schematic capture / simulation
Compliance with railway specifications (RIA, EN, NF, VDE etc.)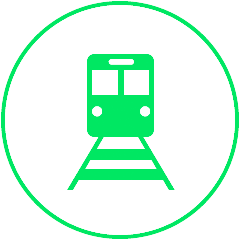 PCB Design & Software Programming
Timely electrical assemblies improving customer time-to-market
Safety specific creepage and clearance
Design for manufacturability
PCB modeling & layout
In-house software / firmware development
Serial bus interfaces - I2C & RS232 / 422
Software / firmware functionality

Smart battery interface (SMBus)
Battery charging
Power supply sequencing
Power supply alarm and control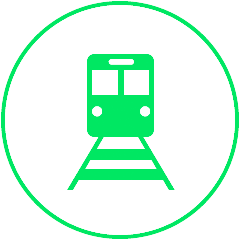 Safety Compliance, Quality & Testing
Compliance engineering
Expert knowledge of UL, TUB, CSA, CE & CB schemes
Compliance to harmonized standards: -EN50155, EN50125 & EN50163
Compliance to legacy/national standards: - RIA, NF, VDE, ST and others
CE mark and international safety approvals
Risk analysis
100% parametric DVT testing
In-system troubleshooting
System specific testing can also be provided

Turnkey EMC certification
HALT/HASS integrity testing
Burn-in