Environmental Policy
XP recognizes that all its activities interact with the environment. Environmental and Sustainability issues have become increasingly important to our customers, investors and employees. Many XP locations have policies and practices in place to reduce energy and material consumption and to recycle where practicable. XP Power has also established a corporate Environmental Committee chaired by a Non Executive member of the Board of Directors with the aim of making XP Power a leader on environmental issues in the Power Conversion industry. Corporate Environmental Procedures have also been published which guide all XP sites in meeting our Environmental objectives.
For full details of our policy, please visit our environment page
Diversity policy
Becoming a truly diverse and inclusive company is not only the right thing to do, it is crucial to helping us grow our business, innovate, attract and retain talent, and engage the people who buy our power solutions.
We operate globally and recognise the cultural differences that may exist in the countries in which we do business. We recognise that a truly diverse workforce reflects our markets and will help us succeed in those markets. We will not tolerate any form of discrimination.
We are committed to equality of opportunity in all of our employment practices, procedures and policies. When we hire or promote someone, we choose the best candidate irrespective of age, race, national origin, disability, religion, gender, gender reassignment, sexual preference, marital status or membership/non-membership of any trade unions. We apply the same standards when selecting business partners.
Our aims:
To create an environment in which individual differences and the contributions of all team members are recognised and valued.
To create a working environment that promotes dignity and respect for every employee.
To not tolerate any form of intimidation, bullying, or harassment, and to discipline those that breach this policy.
To make training, development, and progression opportunities available to all staff.
To promote equality in the workplace, which XP Power believes is good management practice and makes sound business sense.
To encourage anyone who feels they have been subject to discrimination to raise their concerns so we can apply corrective measures.
To encourage employees to treat everyone with dignity and respect.
To regularly review all our employment practices and procedures so that fairness is maintained at all times.
Information Security Policy
It is the policy of XP to comply with the terms of the Data Protection Act 1998, current European legislation, subsequent legislation and to ensure information is held in a secure environment. Our objective is to make information easily available for authorized use while taking all reasonable precautions against its loss or misuse through:
Information Safety Policy
Quality Policy
XP Power's quality commitment is to deliver genuine value to our customers enabling them to gain a competitive advantage. This is achieved by:
Ensuring the ongoing reliability of the product by embedding quality into the design through to best in class manufacture.
Ensuring that our people have implemented and understand the management systems as they relate to their responsibilities.
Establishing a core foundation in which activities are focused on continuous improvement.
Enhancing customer support and service by training employees to be The Experts in Power.
Complying with all relevant legislation and regulations and staying abreast of new and pending requirements.
Effectively communicating to all our staff that QUALITY is an organizational commitment.
Conflict Materials Policy
There has been an increasing international focus on "Conflict Minerals" emanating from mining operations in the Democratic Republic of the Congo (DRC) and adjoining countries. Armed groups engaged in mining operations in the Democratic Republic of the Congo and adjoining countries are believed to be subjecting workers to serious human rights abuses and are using proceeds from the sale of conflict minerals (tantalum, tin , tungsten, and gold, or "3TG") to finance regional conflicts.
In response to these concerns, the US Congress enacted Section 1502 of the Dodd-FrankWall Street Reform and Consumer Protection Act aimed at preventing the use of conflict minerals that finance or benefit these armed groups. The legislation requires US publicly traded companies using conflict minerals in their products to disclose the source of such minerals.
XP Power supports this initiative and has obtained information from our current suppliers concerning the origin of the metals that are used in the manufacture of XP products. Based upon information provided by our suppliers, XP Powers does not knowingly use Conflict Minerals in our products.


XP Power shall inform and request suppliers to fulfill the responsibility relating to Conflict Minerals,that XP Power does not accept the use of Conflict Minerals in the manufacture of XP Power products. Suppliers must also prove that they understand the conflict minerals laws and will not knowingly procure specified metals that originate from Democratic Republic of the Congo (DRC) and adjoining countries.


XP Power will continue to observe international laws as they develop relating to the use of Conflict Minerals.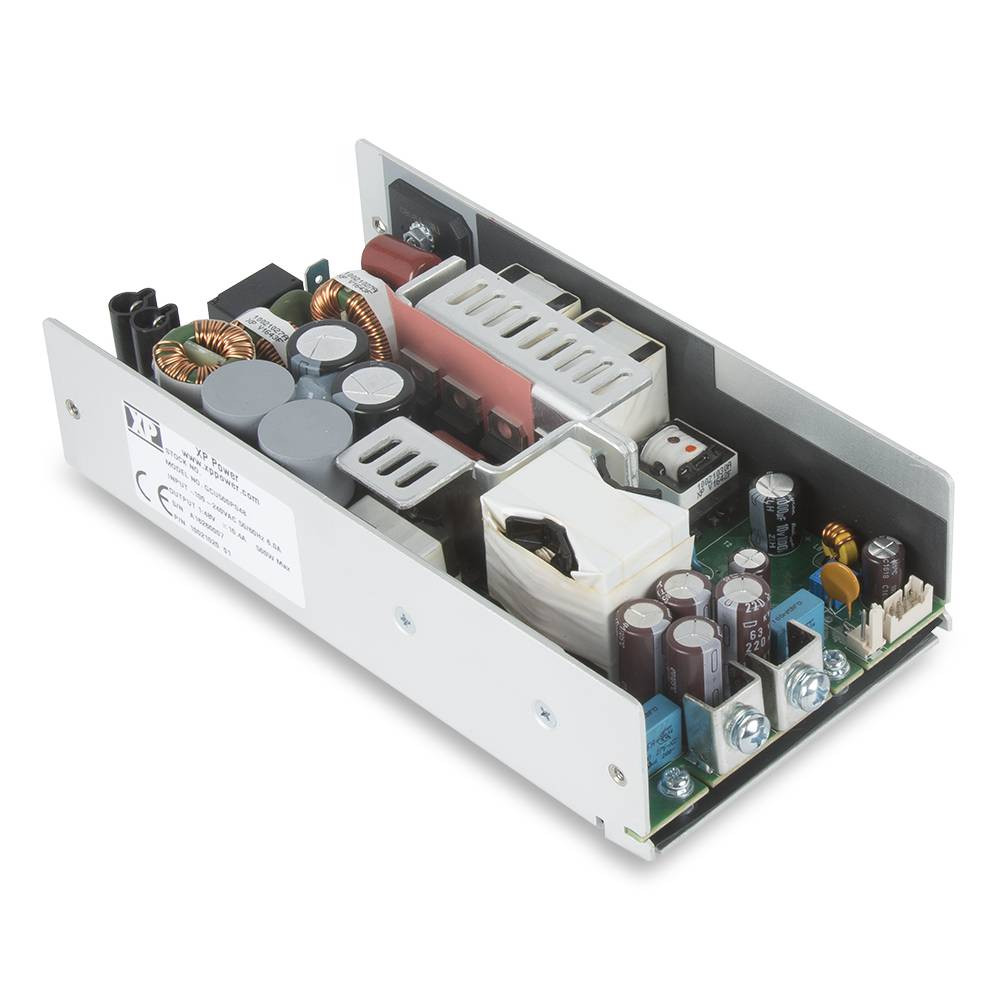 Modern Slavery Policy
XP Power is committed to a work environment that is free from modern slavery. This is achieved by:
Communicating that as an organization we do not do engage and are strongly against any offenses of slavery, servitude forced labour and/or human trafficking.
Performing due diligence on our supply chain. We would immediately disengage with any supplier that does not have the same vision on forced labour as XP Power.
Complying with all relevant legislation including the Modern Slavery Act 2015.
Adopting this policy within our Corporate Sustainability and Code of Ethics program.
This policy is supported by all levels of the XP Power organisation. Any abuse of human rights would be acted upon immediately and appropriate action taken.
XP Power Code of Conduct
XP Power has adopted a Code of Conduct which sets out clear expectations of how it conducts business and defines how we interface with our colleagues, customers, suppliers and other stakeholders. It applies to all XP Power subsidiaries worldwide. We also expect our business partners to abide by the standards which are compatible with our own.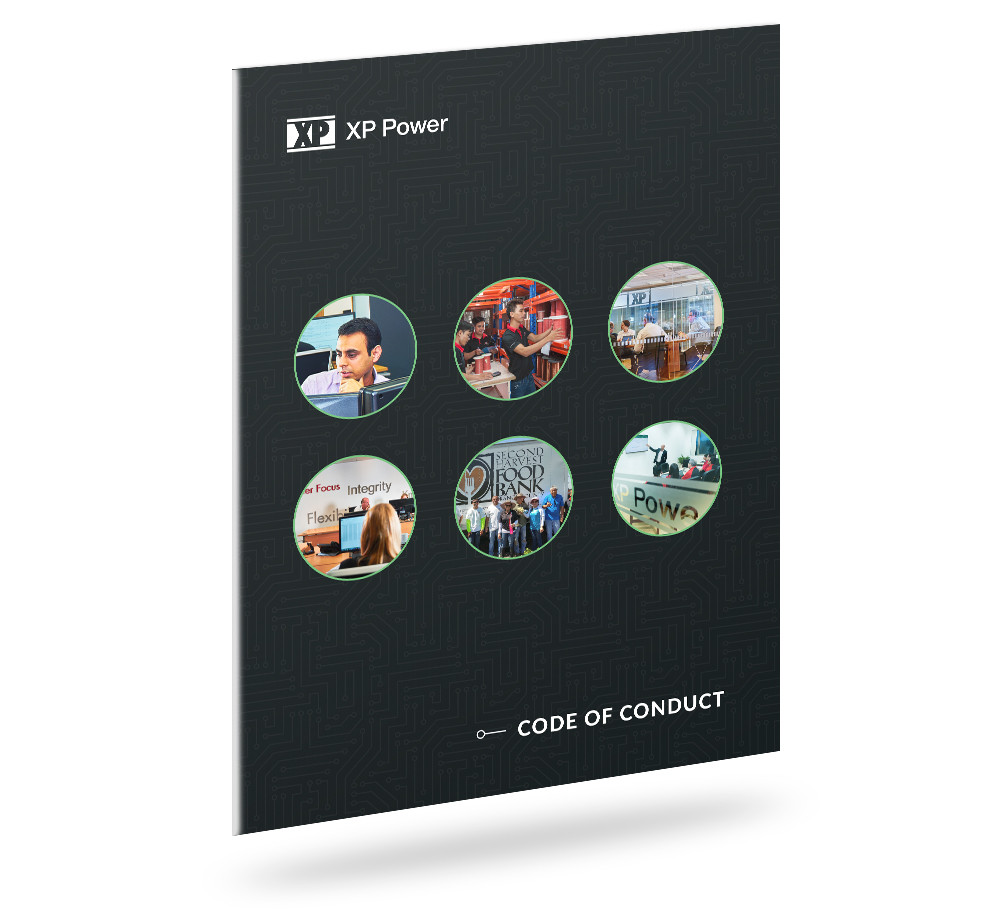 Health & Safety Policy
Health & Safety at Work etc Act 1974
It is the policy of XP Power to comply with the terms of the Health & Safety at Work etc Act 1974 and subsequent legislation, to provide and maintain a healthy and safe working environment. XP Power's health and safety objective is to minimize the number of instances of occupational accidents and illnesses and ultimately to achieve an accident-free workplace. XP is committed to this goal and to achieving continual improvement.
Our statements of general policy are:
To provide adequate control of the health and safety risks arising from our work activities. This pertains to all employees, temporary employees, visitors, subcontractors as well as any member of the public who may be affected by our operations.
To consult with our employees on matters affecting their health and safety.
To provide and maintain safe plant and equipment thereby optimizing efficiency and reducing risk.
To ensure safe handling and use of substances.
To provide information, instruction and supervision for employees.
To ensure all employees are competent to do their tasks and to give them adequate training.
To prevent accidents and cases of work-related ill health by implementing continual hazard identification, risk assessments and risk control.
To ensure employees are aware that they must take reasonable care for the health and safety of themselves and others who may be affected by their acts or omissions at work.
To review and revise this policy as necessary at regular intervals.