High Voltage DC-DC Converters
Our high voltage power supplies meet a wide range of high performance demands
Our component, high voltage DC-DC converters change the way equipment manufacturers implement high voltage within in their products. We offer a broad range of modules with output voltages from 100 V to 25 kV in both proportional and regulated topologies for use as stand-alone modules or integration into application specific assemblies.
Browse High Voltage DC-DC Products
The Mission
These standard modules are miniaturized, PCB mounting, encapsulated, low noise assemblies generating a high voltage output that is fully controllable using standard low voltage circuitry.
When taking a distributed power solution approach, simply plug in a miniature high voltage module and locate it where the high voltage supply is needed. Alternatively, these versatile modules are used as building blocks to provide solutions to AC or DC input power requirements in a centralized power solution which can incorporate reversible high voltage outputs, low voltage outputs and digital or analog communications, signals & controls.
Applications of our High Voltage DC-DC Converters
Avalanche Photodiodes
Baggage Inspection
Capacitor Charging
Electro Adhesion
Electrophoresis
Electrostatic Chuck
Electrostatic Precipitators
EO Lenses
Field Generation
Grid Bias
Ignitors/Spark Ignition
Image Intensifiers
Ione Pumps
Lamp Supplies
Light Sources
Mass Spectrometry
Photomultiplier Tubes
Piezo Devices
Portable Battery Powered Devices
Printers
Solid State Detectors
Test Instrumentation
Vacuum Gauges
High voltage DC-DC applications by market
Industrial/Semiconductor fabrication
High stability, low ripple, and well-regulated output levels make XP Power power supplies perfect for integration into precision measurement devices and other high sensitivity equipment. Through the use of sophisticated filtering and shielding techniques, our power supplies exhibit exceedingly low ripple, noise, and EMI/RFI. Our units are ideally suited for a wide range of consumer and industrial high voltage applications.
Air Filtration
Air Quality Testing
Dielectric Testing
Electro-Static Chuck
Food and Beverage Testing
Quadrupole Mass Spectrometers
Water Quality Analysis
Medical
XP Power helps further the advancement of medical high voltage technologies by delivering compact, reliable, economical products that can be produced in high volume with consistent dependability. Our miniature high voltage power supplies are immune to electrostatic discharge events and radiate neither emissions nor noise. These and other reliability features make them suitable for use in sensitive equipment.
Capillary Electrophoresis
Cell Separation
Imaging
Quadrupole Mass Spectrometers
Aerospace
From satellite communications systems to spacecraft charge monitors, aerospace technologies require HV power supplies that provide a stable source of high voltage under the most extreme conditions. Undergoing rigorous temperature, shock, electromagnetic, and vibration testing, XP Power's high voltage power supplies demonstrate consistent performance and reliability.
Charged Particle Energy Analyzer
Satellite
Military/Defense
A trusted supplier of high voltage power supplies to military and defense programs for over 40 years, XP Power meets the most exacting demands for performance and reliability. In mission critical applications, there is no room for error. Our power supplies are designed with redundancy and protection for primary circuits and are immune to electrostatic discharge events and RF.
Baggage Scanners
Radiation Detection
Threat Detection
Scientific
The development of precision scientific instruments demands power supplies with proven long-term reliability. Miniature high voltage power supplies designed by XP Power meet the most extreme performance criteria. We have experience designing power supplies for use in mission critical applications that must deliver in any clime and place.
High voltage biasing
Capacitor charging
Detectors
High Voltage Power Supply Products
Our high voltage power supplies meet a wide range of high performance demands. From precision, analytical instruments to mission-critical equipment, whether developing sensitive laboratory instruments, wafer handling electrostatic chuck, detection or scientific equipment our products to fulfil your needs for high performance and reliability.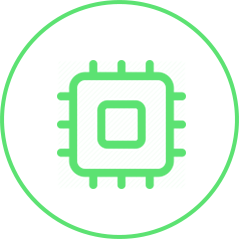 Proportional
Provides versatile low cost DC to high voltage DC conversion with proven reliability. The output voltage is directly proportional to the input voltage and is linear from 0.7V to the maximum input. Options include an output centre tap to provide both positive and negative outputs from one low cost module.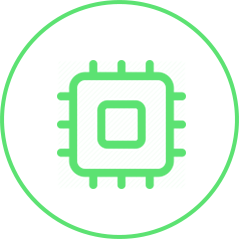 Regulated
Precision regulated DC to high voltage DC modules that feature easy external control and design-in, providing a stable high voltage DC output over the specified input voltage and load range. Fully programmable from 0 - 100% of the nominal output voltage via a linear low voltage control input.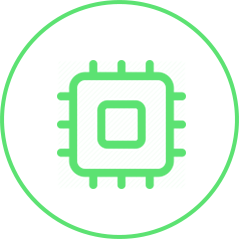 Custom
XP Power can design a custom or semi-custom AC-DC or DC-DC power system that meets your project's individual specifications. We design high voltage products for a broad spectrum of applications including satellite communications systems, electrostatic chucks, mass spectrometry and precision scientific instruments.