Why join us?
Our people are helping change the way the world manages its power. We work together to help our customers power the products and technologies of tomorrow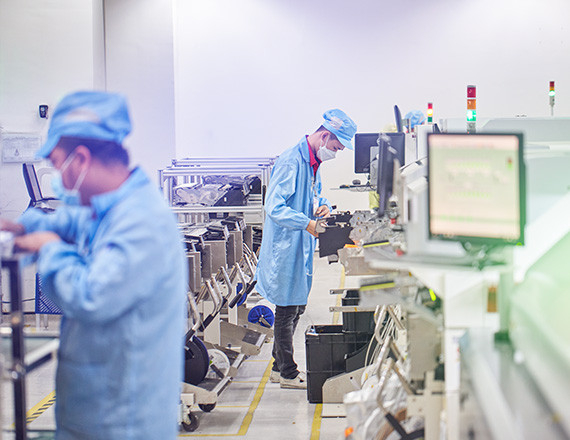 Empowering our people
We deliver the ultimate experience not only for our customers, but also for our people.
We're committed to creating workplaces in which everyone feels valued, supported and safe – but also able to challenge themselves in a setting that's high-performance, fast-paced, and fun.
Setting the pace in sustainability
We want to reach net zero by 2040, and we're working to improve efficiencies across the entirety of our operations. We're also conscious of the wider positive impact we can have for our customers, by designing in the most efficient, long-lasting products. It's an ambition that's embedded in our strategy, and we encourage all of our people to share their ideas on how we could be doing things better.
The importance of our power solutions
Keeping people alive during medical procedures
Helping travellers navigate land, sea and air safely
Enabling society to benefit from new technologies
How we helped healthcare providers deliver life-saving equipment during a global pandemic
With hospitals around the world at risk of being overwhelmed, our healthcare customers faced unprecedented demand for their critical care applications.
In the race to meet this demand, they needed high volumes of high-quality, ultra-reliable power converters – and they needed them quickly. Our people worked extremely hard in challenging circumstances to ensure that the most suitable and effective power supplies were available to our healthcare customers.
Thanks to the incredible efforts of our people around the world, and our recently expanded facilities in Vietnam, we were able to deliver swiftly at a time when China was largely forced to shut down its manufacturing capabilities. The critical importance of our products were recognized by the Chinese authorities and we were quickly able to reopen our Chinese facility to support our global healthcare customers.
Our products have continued to solve power problems across a broad range of vital healthcare applications during the COVID-19 pandemic, including:
ventilators
patient monitors
drug delivery devices
hospital beds
specialist ultrasound and X-Ray machines
The hard work was all worth it, knowing that our power supplies were designed into applications that helped save lives around the world.