Investors
Your hub for investment information about XP Power
REPORTS AND PRESENTATIONS
FINANCIAL CALENDAR
10 Oct 2023
Q3 trading update (trading for the three months to 30 September 2023)
11 Jan 2024
Q4 and Full Year Trading Update: 2023
OUR LATEST ANNUAL REPORT
The FY22 Annual Report is now available to download or view online. Find detailed information on our performance over the year and on our targets going forward.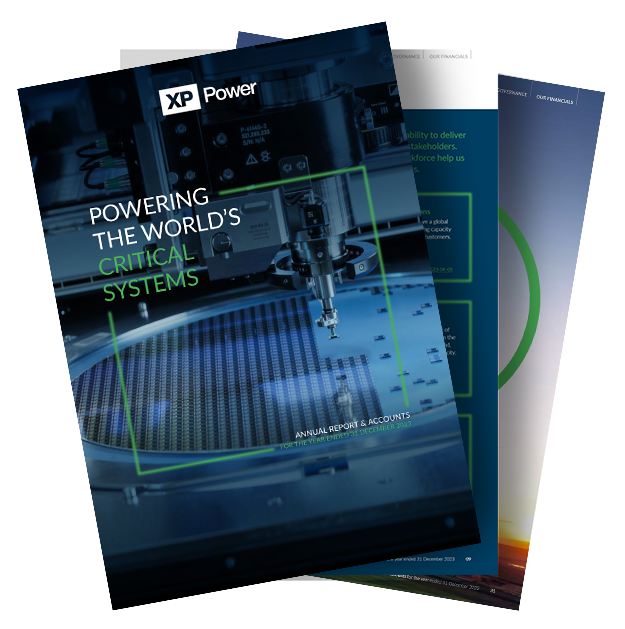 Financial highlights from FY22
+6 %
order intake (£362.9m in 2022, £343.4m in 2021)
+13 % CER
total revenue (£290.4m in 2022, £240.3m in 2021)
-20 % CER
adj. profit before tax (£38.0m in 2022, £43.8m in 2021)
-9 %
adj. earnings per share (160.1p in 2022, 176.3p in 2021)
0 %
dividend per share (94p in 2022, 94p in 2021)
A great investment opportunity
As one of the world's leading power converter companies, we play a critical role in the way equipment and processes function, all over the world. And as electronic devices become ever more crucial to the way we all live our lives, so too do the power converters that help them function safely, reliably and efficiently. We've got an ambitious but clear plan for how we're going to become the first-choice provider for such components in the world – and ensure long-term value for all of our stakeholders.